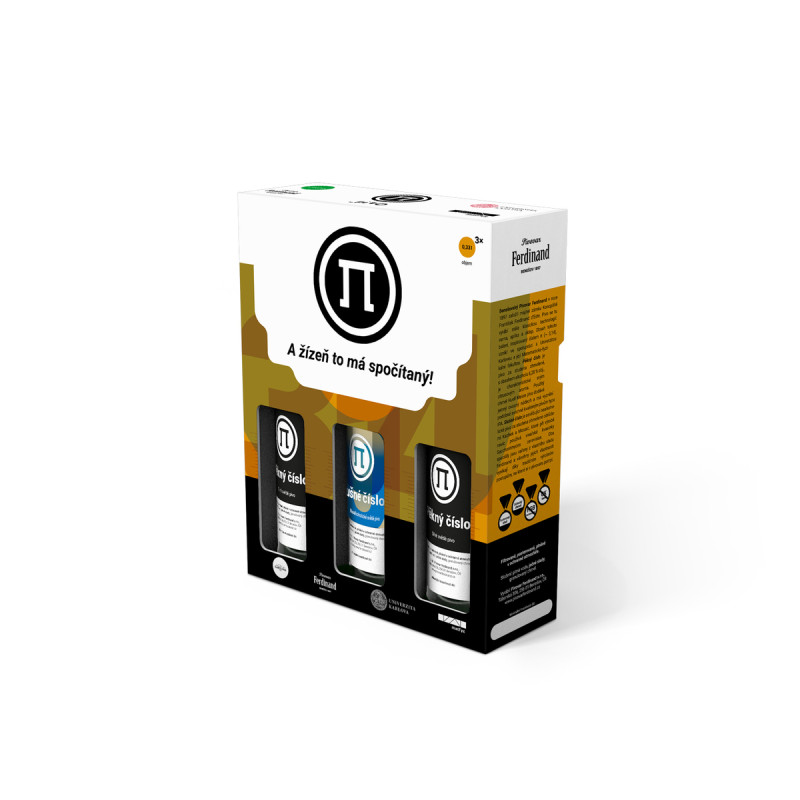  
Beer pack
Beers with the common brand 

πvO

 are individuals within one
families. Its common characteristic is above all honest production
in Ferdinand Brewery, relying on quality ingredients and craftsmanship
work, and inspiration by the number π (~ 3.14), which in various forms
blends into otherwise different recipes and technological procedures.
The Brewing and Malting Research Institute collaborated on the tuning.
Each πvO lives its own story. But it is certain that the birth inspired
The Faculty of Mathematics and Physics of Charles University, which calculated it to thirst and suggested irrationally good drinks. 

Warning: The product is only intended for people over 18 years of age!